2022 Call Stats
Month
Fire
EMS
Overlaps
Jan
84
208
63
Feb
62
180
56
Mar
65
210
52
Apr
64
200
48
May
80
257
86
Jun
60
194
73
Jul
75
199
68
Aug
67
190
52
Sep
64
218
63
Oct
80
211
80
Nov
Dec
Total
701
2067
641
Past Call Stats
Year
Fire
EMS
2021
896
2225
2020
981
1911
2019
1012
2363
2018
922
2297
2017
886
2126
2016
920
2164
2015
917
2104
2014
904
2197
2013
813
2168
2012
838
2259
2011
850
2163
2010
771
2094
2009
724
2024
Web Counters
Website Visitors
Since
October 15, 2010

Visitors Today
Nov 28, 2022

Berwyn Fire Company Community Events
Berwyn Fire Company Capital Campaign for New Fire Stations!
After 93 years in our building we are pleased to announce that in conjunction with the Board of Supervisors from Tredyffrin & Easttown Townships, a 2-phased plan is in place to replace our existing Main Station on Bridge Avenue and build a new (permanent) station in Tredyffrin Township. These buildings will effectively allow our personnel to respond faster, and safer, to Fire and EMS emergencies for decades to come!
In order for these stations to become a reality, the Berwyn Fire Company is targeting to raise an additional $2,500,000 in Capital Donations from the Tredyffrin-Easttown Community by the end of 2023.
To learn more about the Capital Campaign or to donate click the image below.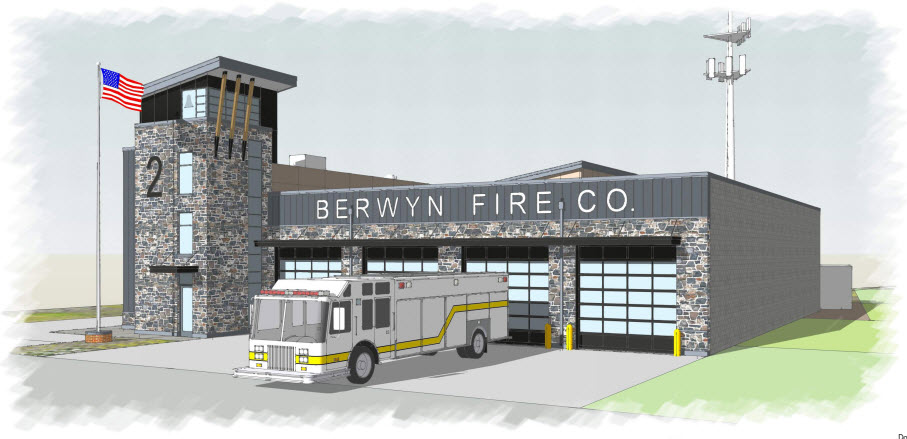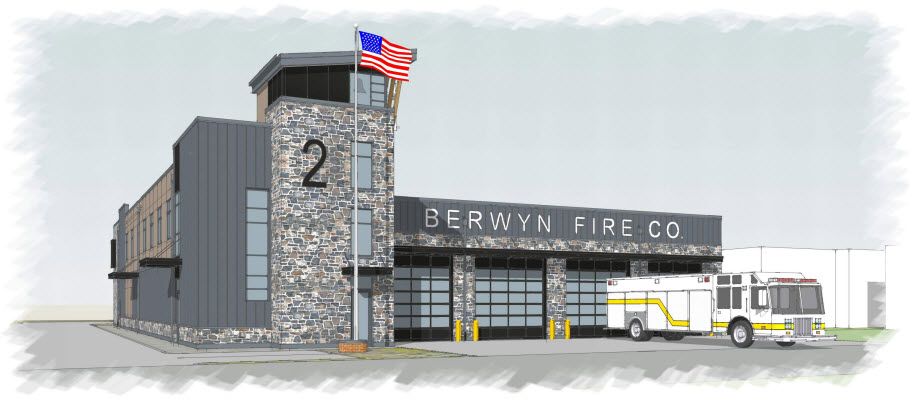 Prevent Fires This Thanksgiving

Newsdesk, November 23

BERWYN, PA - The Berwyn Fire Company would like to wish the T-E community a Happy and Safe Thanksgiving. We also want to take a moment to provide you with some helpful statistics and fire safety tips for you and your family.

According to the National Fire Protection Association (NFPA), cooking is the leading cause of home fires year-round, accounting for almost half of all US home fires (49%) and ... (Full Story & Photos)

Fire Damages Home in Tredyffrin Twp., Family Safely Escapes

WatchDesk , November 22

BERWYN, PA - The Berwyn Fire Company was dispatched at 8:21 p.m. for a house fire in the 600 block of Wallace Drive in Tredyffrin Township. Mutual aid units from the Radnor Fire Company and Valley Forge Volunteer Fire Company were also requested.

First arriving crews were met with smoke showing from the roof of a single family residence, with all occupants safely evacuated. Once inside, firefighters ... (Full Story & Photos)


Veterans Day...Thank A Veteran!

Newsdesk, November 11

BERWYN, PA - World War I – known at the time as "The Great War" - officially ended when the Treaty of Versailles was signed on June 28, 1919, in the Palace of Versailles outside the town of Versailles, France. However, fighting ceased seven months earlier when an armistice, or temporary cessation of hostilities, between the Allied nations and Germany went into effect on the eleventh hour of the eleventh ... (Full Story & Photos)



The Berwyn Veterans Memorial located at the Berwyn Train Station along Lancaster Ave. in Berwyn.


Change Your Clock...Change Your Batteries

Newsdesk, November 05

BERWYN, PA - The Berwyn Fire Company encourages the Tredyffrin-Easttown community to change the batteries in your smoke detectors when you turn back your clocks 1 hour on Sunday, November 6th at 2 a.m.

A fire doubles in size every 30 seconds and the sound of the alarm can give you and your family those few extra seconds to get out. Checking your smoke detector and changing the battery is one of the ... (Full Story & Photos)

24 Calls During Final Weekend of October

WatchDesk, October 31

BERWYN, PA - The final weekend of October kept Berwyn fire/EMS personnel busy responding to numerous calls between Tredyffrin, Easttown and Radnor Townships.

A total of twenty-four calls were dispatched, which included Paoli Fire Company covering a medical incident in Tredyffrin Twp. due to simultaneous calls occurring on Sunday.

During this time period, crews handled (3) cardiac arrests and (10) ... (Full Story & Photos)